Selected Language Not Found
This page is not available in the language that was selected in the URL (L=2). You will be redirected to an existing language of this page. Please click here to go to an existing language.
Prof. Dr. Anja Lemke
Department of German language und literature I
Modern German literature
Office: 3.119 (Philosophikum)
Phone: +49 (0)221 470-2102
E-Mail: anja.lemke
uni-koeln.de
For further information regarding seminars, exams, and papers (Hausarbeiten) please contact: lemke-buero@uni-koeln.de
Office hours: by arrangement via email.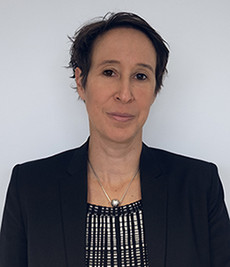 Anneliese Maier-Forschungspreis
Köln-Berkeley Summer School
More information | Next summer school: "Formen des Übens", UC Berkeley, 19.08.2019 - 24.08.2019


Recent Publications
"Educational Police. Reflections on Friedrich Schiller's Theatrical Fragment Die Polizey, in: We protect you from yourselves. The politics of policing, hg. von democratia & Felix Trautmann, Madrid 2018, S. 139-148, spanisch: Policía de la educación. Reflexiones sobre el fragmento inacabado del drama de Friedrich Schiller Die Polizey, in: Os protegemos de vosotros mismos. La politica policial, hg. von democratia & Felix Trautmann, Madrid 2018, S. 147-156
Verhaltensdesign avant la lettre. Kontingenz und Potentialität im "Bildungs"-Roman des 18. Jahrhunderts mit Blick auf Wilhelm Meisters Lehrjahre, in: Jeannie Moser, Christina Vagt (Hg.), Verhaltensdesign. Technologische und ästhetische Programme der 1960er und 1970er Jahre, Bielefeld: transcript 2018, S. 175-192.
Art works. Ästhetik im Postfordismus, Gemeinschaftspublikation des Netzwerks "Kunst und Arbeit", Berlin: b_books 2015 [rezensiert von Eliane Beaufils in MEDIENwissenschaft 02/2017, S. 228]
Key research areas
German literature in the European context from the 16th to the 21st centurys
Aesthetics, literature and knowledge, literature and education
Literature and philosophy