PD Dr.' Katja Jasinskaja
Institut für deutsche Sprache und Literatur I
Sprachwissenschaft des Deutschen
Philosophikum, Raum: 2.120
Tel: +49 (0)221 470-1666
Email: ejasinsk(at)uni-koeln.de
Sprechstunde nach Vereinbarung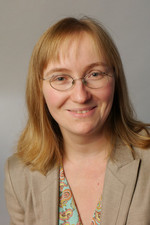 Forschungsinteressen
Diskursstruktur
Formale Semantik und Pragmatik
Slavische Sprachen
Aktuelle Publikationen
Jasinskaja, Katja & Claudia Poschmann. 2018. Attachment in Syntax and Discourse:
Towards an explanation for the flexible scope of non-restrictive relative clauses. In
Proceedings of SALT-28. DOI: 10.3765/salt.v28i0.4438
Benz, Anton & Katja Jasinskaja (eds). 2017. Questions under Discussion. Special
issue of Discourse Processes, 54(3).
Jasinskaja, Katja, Fabienne Salfner & Constantin Freitag (2017). Discourse-level
implicatures: A case for QUD. Discourse Processes, 54(3): 239–258. DOI:
10.1080/0163853X.2016.1150672.